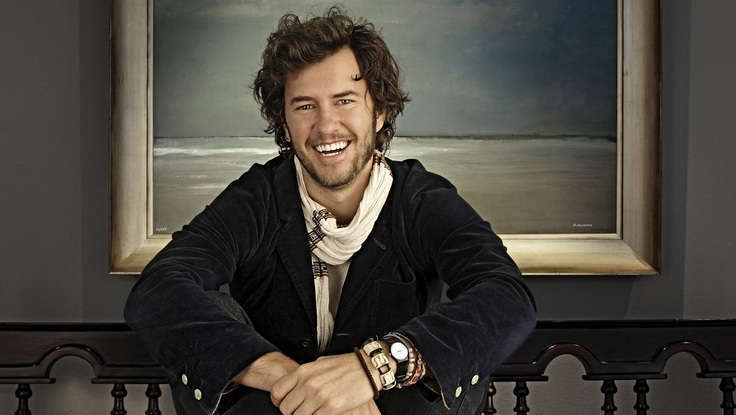 Business Strategy
| January 16, 2013
Put People First: IBM Study Says Blake Mycoskie Does Business Right
According to the
IBM Global CEO Study
, CEOs like
Blake Mycoskie
of TOMS are the future of corporate leadership. The report, "Leading Through Connections," surveyed almost 2,000 global CEOs, general managers and senior public sector leaders about the effects of increased connectivity between customer and corporation thanks to new digital tools. Not only do consumers want more meaningful connections with the leaders of their favorite companies, they also want more transparency, and a reason to care about the company. In short, companies that stand for nothing just don't cut it in today's marketplace. And Mycoskie, whose company operates on a clearly defined purpose-driven model, is right on trend.
Purpose is a key component of a company's value, the report finds. TOMS purpose is helping to provide those without access to footwear and eye wear with these necessary items. TOMS operates on a One For One model where each item purchased translates into a donated item of similar value to someone in need. Mycoskie
says
that his company is as much a story as it is a product. People connect with the company in part because of its products, but mainly, because of the social movement it has created. Further, Mycoskie has created an interactive narrative between his customers (who he calls "supporters") and his company. They become an integral part of the TOMS story when they purchase an item, and every blog entry or social media update TOMS posts becomes even more relevant to them. In addition, TOMS customers become important brand champions, recommending the product to friends and family in the place of traditional marketing.
His book,
Start Something That Matters
, his speeches, and his
other community ventures
also add value to the brand. The key, Mycoskie says, it to create a story that allows customers to relate to the company in a meaningful way. By directly communicating the purpose that drives the company forward, it creates a connection and builds loyalty. In his talks, Mycoskie expands on this reasoning. He explains that triple-bottom-line companies that have a goal besides profit fair better in the market than those who do not. We are living in a social world, and he argues that a social-minded business model not only helps your pocketbook—but the global community as well.