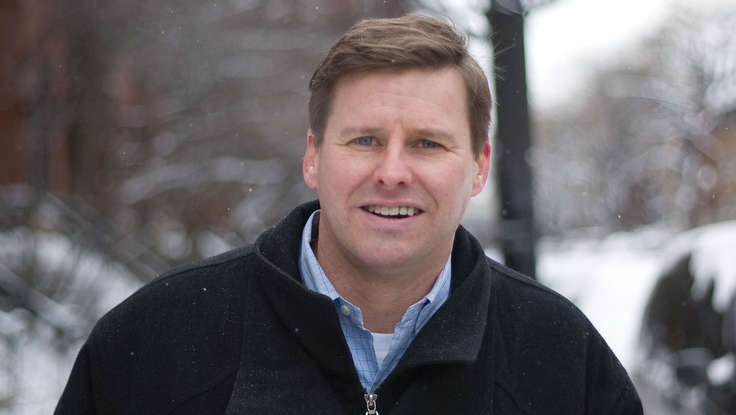 Big Data
| May 24, 2013
Naked Statistics: Charles Wheelan's Book Is As Valuable As The Dictionary
In a world where stats and big data are becoming a big part of the national conversation—even for those who aren't economics majors—
big data speaker
Charles Wheelan
's new book "deserves to be a candidate for the reference work to go along with your pocket Bill of Rights and online dictionary." That's what the politics blog
Roll Call is saying
about Wheelan's essential book,
Naked Statistics
. With new technologies allowing us to gather, store, and exploit data in ways like never before, it is becoming increasingly important that we understand the numbers that impact all of our lives. "Our ability to analyze data has grown far more sophisticated than our thinking about what we ought to do with the results," Wheelan writes in his book. "The use of statistics to describe complex phenomena is not exact. That leaves plenty of room for shading the truth." This means that a basic level understanding of statistics is crucial to understanding the data presented to us, and deciding how to interpret the information we are exposed to on a daily basis.
If terms like regression analysis, the central limit theorem, false negatives and false positives intimidate you—or, if you aren't really sure what the difference between correlation and causation is—you aren't alone. Thankfully, as
Roll Call
says, "Wheelan handles it [all] well and is a patient teacher." Further, Wheelan's "cracks about the Kardashians or [his] faux self-deprecation" can pique and revive the interest of readers who may find it difficult to navigate through the more advanced material in the book. "Persevere and you'll find enough substance to be rewarded,"
Roll Call
writes.
While statistics may not seem like an overly useful skill for daily life, you may eventually find it useful to know whether the increase in a billionaire businessman's income changes the mean or median income of the broader American public, or to know what a mean or median income shift means for you personally. That, or you can look to the way that
Nate Silver's
use of big data to predict presidential campaign outcomes has made understanding the numbers game an important part of digesting popular media coverage. If you aren't a fan of numbers and equations, don't fret. The subtitle of Wheelan's book is, after all,
Stripping the Dread from the Data
. In his books and his speeches, Wheelan presents a fast-paced, witty—and, most importantly, applicable—approach to statistics and big data. After digging into one of his lectures, not only will you be better armed to comprehend the stats all around you—but you may even be able to exploit data and solve some of the problems you face yourself.