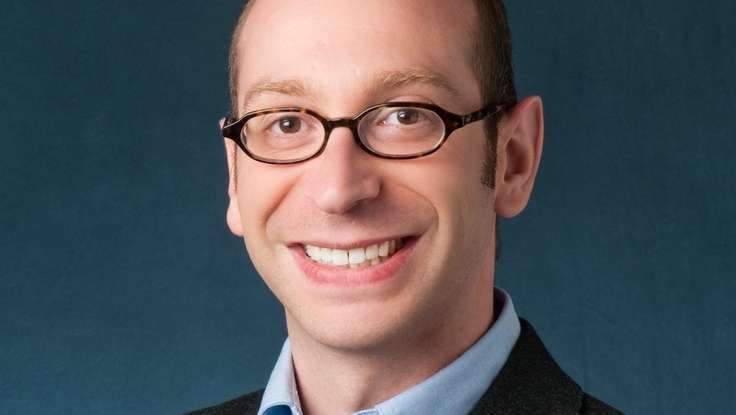 Science
| October 17, 2012
Science Speaker Sam Arbesman Tells Richard Florida: Big Cities Spawn Big Ideas
In his book
The Half-Life of Facts
,
science speaker
Sam Arbesman
taught us that knowledge is always changing and facts should never be taken as finite. However, in his recent interview with
Richard Florida
in
The Atlantic
, Arbesman argued that the speed at which knowledge spreads—and the way that innovation occurs—differs depending on location.
"Knowledge and ideas have to start somewhere," he says in the article, "But just as knowledge arises somewhere, it also is more likely to occur in certain places." He continues: "New scientific knowledge is more likely to develop in Boston than Wichita, for example. And, new ideas arise in certain times and places, such as Athens during its Golden Age."
Population size and density, the presence of universities and the degree to which people are connected all play prominent roles in the creation and dissemination of new discoveries, Arbesman has found. While the applied mathematician and network scientist admits that there are still exceptions to this rule, typically cities are the hubs for churning out new knowledge. Since there are more people living closely together in a city than a rural area, it is more likely that interaction between them will spur new ideas. And, the close proximity of the population makes it easier for that knowledge to spread. As the population grows, he has found that: "it is as if everyone else in the city have themselves become more productive through the addition of each new person."
As well as being a regular contributor to
The Atlantic,
Arbesman also writes for
Wired.com
and his work has appeared in the
The New York Times
. He is a Senior Scholar at the Kauffman Foundation and a fellow at the Institute for Quantitative Social Science at Harvard University, where he has been vigorously researching factual evolution. His keynotes help audiences to better understand knowledge: how it spreads, how it changes, and how you can learn to adapt to those changes.