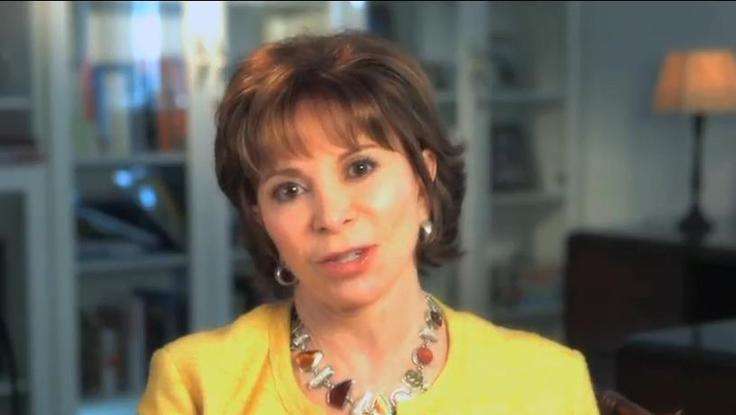 Authors
| April 09, 2013
Maya's Notebook: The "Explosive" New Novel From Isabel Allende [VIDEO]
Maya's Notebook
, the new book from author
Isabel Allende
, will be released worldwide on April 23rd. A
New York Times
bestselling author, Allende is set to publish a suspenseful coming of age story of a young woman who gets mixed up in a world of violence and crime. The novel is already receiving some early praise.
Library Journal
called Maya's Notebook
a "must-read" by a "master storyteller that will enthrall and captivate."
Booklist
said it was an "explosive novel" with "enthralling" characters, and
Vanity Fair
added that Allende's latest "enchants" its readers. In a
new interview
(check it out above), she says she hopes her book raises questions with her readers, and will take them to new and unexpected places when they read it. A celebrated author and activist, Allende has also
spoken at TED
. Her talks weave together themes of social justice, feminism, and political and personal freedom, all while exploring the beauty of the human condition.