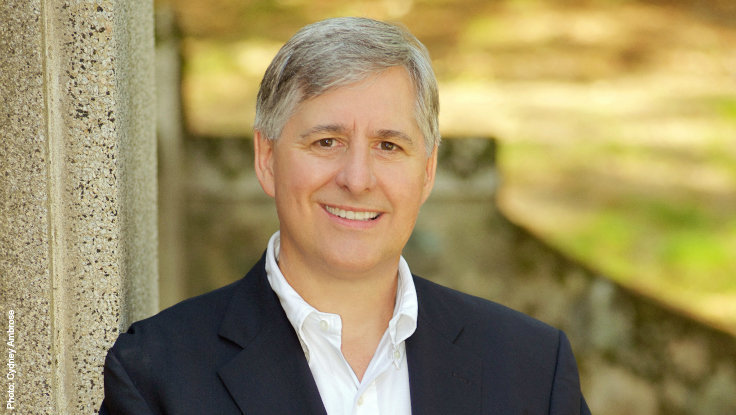 Corporate Culture
| May 30, 2016
#AskASpeaker #12: Twitter Q&A with Dan Lyons
This past Thursday, we held our twelfth #AskASpeaker Q&A on Twitter: another live chat with one of our media-savvy keynote speakers. This time we spoke with journalist and HBO writer
Dan Lyons
, who's also the author of the
New York Times
and
Wall Street Journal
bestseller,
Disrupted: My Misadventure in the Start-Up Bubble
: a book described as a "hilarious story of self-reinvention and a definitive account of life in the tech bubble."
At the age of 50, after suddenly losing a 25-year job at
Newsweek
, Lyons went to work for the start-up HubSpot—a flashy new business flush with venture capital. What he found there—think frat-house meets primary school meets cult—forms the basis of his laugh-out-loud funny memoir. Both a harrowing tale of corporate culture run amok, and a much-needed reassessment of where our economy is headed,
Disrupted
has been called "the best book about Silicon Valley today" by the
Los Angeles Times
and "hilarious and eye-opening" by
Business Insider
.
In his talks,
Dan Lyons
demystifies life in the second tech bubble—explaining what, exactly, makes this cultural and economic phenomenon tick—with plenty of insights into the absurd (and troubling) behavior he encountered at HubSpot. Throughout our brief half-hour chat, we asked Lyons about the state of 'healthy' corporate culture today (and why 'culture fit' is so important). We asked about the rampant ageism he encountered in the decidedly youthful halls of the tech start-up world. We posed questions about the second dot com bubble—and who's most at risk if it bursts. And we also asked him if he has any key advice for journalists (of all ages) navigating today's new market.
As usual, Lyons's answers left us thinking more deeply about age, work, and the skills we all need to survive in the new economy. Relive our chat with
the Storify transcript below
. And for more information on Dan Lyons—or other world-changing keynote speakers covering
innovation
, economics, marketing,
corporate culture
, technology, and the brave new world of work—
contact us today
.
Now, be sure to follow
@realdanlyons
on Twitter (as well as
@TheLavinAgency
, of course)! And stay tuned for our 13th #AskASpeaker Q&A!
To hire bestselling author Dan Lyons as the keynote speaker for your next event, contact The Lavin Agency, his exclusive speakers bureau.