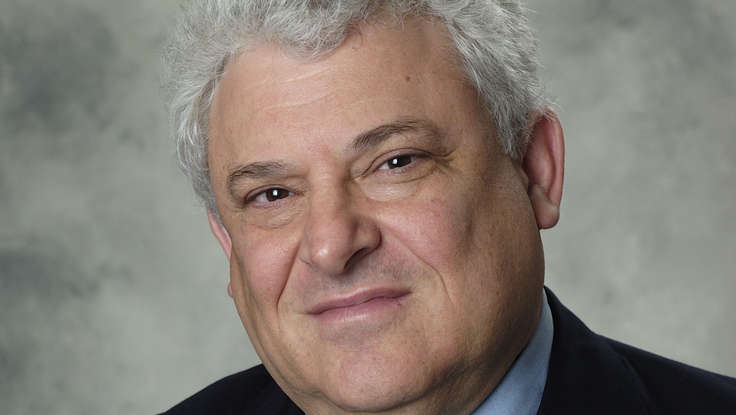 Health Care Ethics
| September 16, 2011
Bioethicist Arthur Caplan's $10,000 Challenge For Michele Bachmann
UPDATE: Caplan appeared on Anderson Cooper's 360 to further explain his challenge.

Republican Presidential hopeful
Michele Bachmann stirred controversy this week by claiming, on national television, that injecting girls with a preventative vaccine against the human papillomavirus virus (HPV) can lead to mental retardation. The medical community has fired back with a passion.
Arthur Caplan
, Director of the Center of Bioethics at the University of Pennsylvania, has offered $10,000 to a charity of Bachmann's choice if she can provide scientific proof to back up her statement. Here's Caplan's Tweet: "so here is the deal she has one week to produce her 'victim'. she pays ten thousand to a provaccine group if she cant. I pay 10K to a charity of her choice if she does."
In an
interview
with
Pharmalot
, Caplan writes about his motivations for challenging Bachmann:
I am outraged that Bachmann has tried to use vaccine safety issues for political gain. At least 4,000 women die in the US and hundreds of thousands worldwide from cervical cancer. The HPV vaccine could prevent many of those deaths and the surgeries necessary to treat thousands of other women. Putting women's lives at risk based on hearsay and ignorance is morally wrong...It is time to speak up for vaccines and public health and hold to account those willing to tolerate death and impairment without any evidence that vaccines are the cause.


Art Caplan doesn't shy away from controversy when medicine meets ethics. In fact, he masterfully navigates this important debate with perspective, clarity and even wit. "Caplan's particular skill," writes
The New York Times Magazine
, "is an ability to identify, analyze and explain the extremely complex moral questions that grow out of changes in health care, science and medicine." Caplan is the media's go-to expert for bioethical perspectives—and he's especially helpful during times like this, when broad claims, such as Bachmann's, are spread throughout the media.