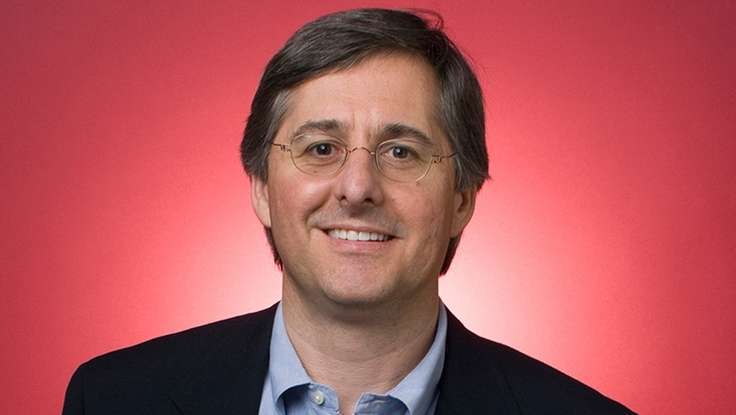 Technology
| October 22, 2012
Are You Mobile-Compatible? If Not, Technology Speaker Dan Lyons Says You Should Be
Earlier this month, technology speaker
Daniel Lyons
(also known in cyberspace as the "Fake" Steve Jobs) shared some intriguing predictions about the future of mobile technology and the traditional TV show. As one of the speakers at the
Business of Software 2012
conference, Lyons said that the rising popularity of mobile technology requires that companies make major shifts both in how they craft a message to online audiences and how they advertise to those users. As PC technology and the television industry continue to be lose ground to mobile tech, marketers need to re-craft the content of their advertising to adapt to the new platform.
With a majority of Internet users accessing the Web through their smart phones (75 per cent of YouTube users are mobile, for example), Lyons says companies need to adapt their messages to be more social without being too invasive. Rather than developing ads based on the traditional 30 second TV soit, the companies that will grow with the advance of mobile—rather than be crushed by it—will be those that make their ads mobile-friendly. With television losing to YouTube, and PCs being beaten down by smart phones, Lyons suggests thinking beyond traditional advertising styles to win customers in the future.
With 25 years of experience in the technology sector, Lyons spent a decade writing for
Forbes
before settling in at
Newsweek,
where he writes about mobile computing, social media and Apple. As the journalist behind the satirical tech blog,
The Secret Diary of Steve Jobs
, Lyons' unique writing style lies in his ability to critically analyze a topic while still keeping his readers entertained. Whether he's critiquing the next big Apple product or exploring the impacts of mobile 2.0, Lyons' talks linger with audiences and always leave them craving more.