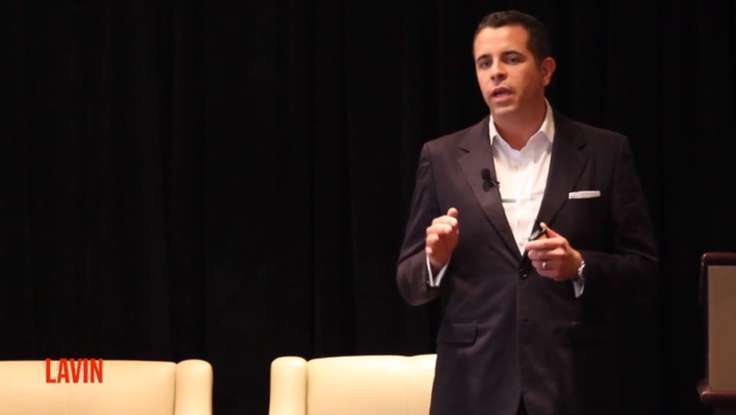 Big Data
| October 09, 2013
Big Data, Big Buzz, Big Distraction: A New Keynote Speech By Andrew Bailey
"I think there's two things you need to do with big data,"
big data speaker
Andrew Bailey
says in a new keynote speech (embedded above), "you need to have big purpose and you need to have right data." As the Chairman of Proximity North America, Bailey is a trusted adviser to many brands. After analyzing case studies and talking to his clients, he discovered it can be very unclear which problem—from a business perspective—companies are using big data is trying to solve. There's still a disconnect between simply
using
big data and using big data
effectively,
he says. This is why it's crucial that you know the big purpose for your big data strategy. And, he stresses, it's critical that everyone on board is clear about what that "big purpose" objective is.
"The other thing we know," he tells the audience, "is that people—generally—in organizations don't like to share. So, data ends up being in silos." This separation of data can impact your end result. It's important to have everyone on the team working toward the same clearly defined goal while keeping the business metrics in mind, he says. That way, you can decrease the amount of data siloing taking place. And, you can be sure that you will be able to both access the data you want, and, use the data in the way you need to achieve your goal. Finally, ensure that you have the right capability and skill set within your team before taking on a project; a set of employees who are capable of getting the results you want and will see the project through from start to finish.
In talks like this one, Andrew Bailey shows audiences that there's a difference between big data and raw numbers. Bailey describes the key features of big data and what it can do, but even more importantly he focuses on its limitations. He shows you the importance of knowing what you are looking for when utilizing big data, why it matters, and how you can marry that information to your goals and strategy. To book Andrew Bailey as a speaker, contact The Lavin Agency.