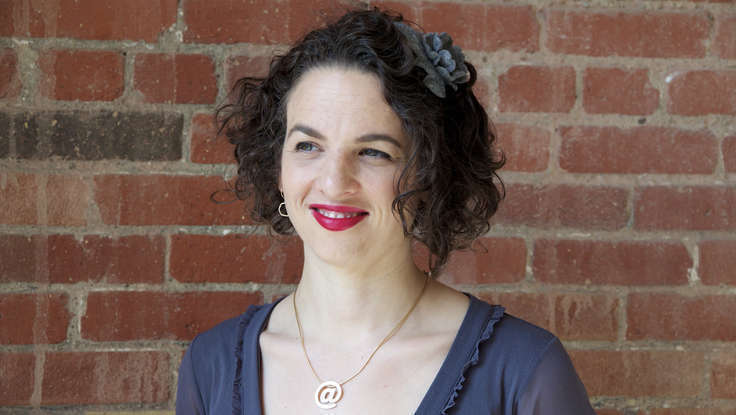 Digital and Social Media
| December 17, 2012
Alexandra Samuel: How To Talk About Tragedy Online
"Sadly, we are all too practiced in the experience of witnessing horrific, preventable tragedy. But we are newcomers to the experience of processing our grief and horror online,"
Alexandra Samuel
writes in a
recent blog post
, "so we are in very real danger of exacerbating the trauma and sorrow many of us are feeling, and intensifying the conflicts and enmities that keep us from effecting the policy and cultural changes that could reduce the risk of future tragedy." As Samuel has said many times, you shouldn't ever apologize for your life online, and you should see your time online as an extension of—not a distraction to—your offline life. With that in mind, she says it is important to treat your social media conversations with the same degree of thoughtfulness and restraint as you would in a face-to-face conversation. When we are upset, she says it is easy to overreact, and to react too quickly, without thinking things through—something that is expedited thanks to the ease of being able to comment quickly and easily online.
She says it is important to keep several things in mind before you take to the Internet in a moment of distress—and end up venting your frustrations to a less-than-receptive audience and hurting someone—possibly yourself—in the process. You must know your personal capacity and purpose before you start typing, she suggests. Understand what you are capable of hearing or seeing when you begin to communicate about a tragic event and what you are looking to accomplish by doing so. It is important to also be careful about the wording you use and the forum you choose. By choosing nonviolent wording that doesn't directly attack someone, you are more likely to get a constructive conversation going, she says. "Be as gentle as if you were speaking to a parent who had just lost a child, and as ferocious as if you had 10 minutes of your congressional representative's undivided attention," Samuel advises. Be firm, but not offensive, and she says you will be able to navigate through discussing the trauma in a beneficial way.
Samuel is an expert in "loving your life online." She is deeply involved in new media and was the longstanding director of the Social + Interactive Media Centre at Emily Carr University before recently moving on to work with Vision Critical. There, she helps incorporate social media into the development of customer intelligence. She is passionate about the positive potential inherent in the Internet, and her talks help us make the most of our time online both professionally and personally.