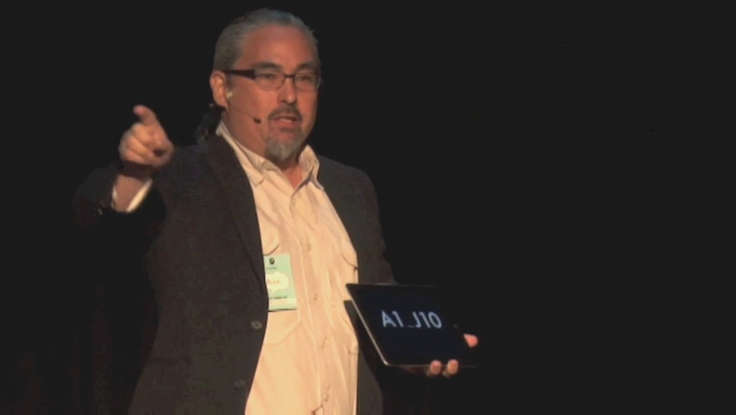 Digital and Social Media
| February 05, 2013
Alex Pang: What Can We Learn From Blogging Buddhist Monks? [VIDEO]
Alex Soojung-Kim Pang
's work centers around the way we interact—both socially, and biologically—with an increasingly digital world. In a recent talk at TEDxYouth@Monterey, Pang told a fascinating story about the nature of distraction, and our tendency to blame digital devices for our shrinking attention spans. Pang tells the story of a buddhist monk, living alone in the mountains of Sri Lanka, who (inexplicably) is a successful blogger. When he asked the monk—and others like him—the question of how they can utilize digital technology without being distracted, Pang says that "something really interesting [happened]—half the time, they didn't even understand the question."
Pang interviewed one of the monks, a former Danish University professor, and asked how he was able to spend five hours a day online yet continue his meditation and Buddhist practice. The monk's response? "Beauty and peace here make the internet dull and noisy in comparison." Pang explains that every monk he spoke to rejected the idea that technology was the cause of distraction, with one of them saying, "distractions exist with or without PC's." While it's obvious that not all of us have the self control of Buddhist monks, Pang argues that we become distracted by choice—whether conscious or subconscious—and we do possess the ability to control our attention. "What the monks teach us, I think, is that connection is inevitable," says Pang in his closing remark, "but distraction turns out to be a choice."
Pang is a senior consultant at Strategic Business Insights, a Menlo Park, CA consulting and research firm. He also has two academic appointments: he is a visitor at the Peace Innovation Lab at Stanford University, and an Associate Fellow at Oxford University's Saïd Business School. His forthcoming book,
The Distraction Addiction
, explains how users can redesign their relationship with technology to help them be calmer and sharper. On stage, he uncovers the fascinating relationship between our habits and our tools, and explains how technology isn't just changing the way we live—it's transforming our very bodies.