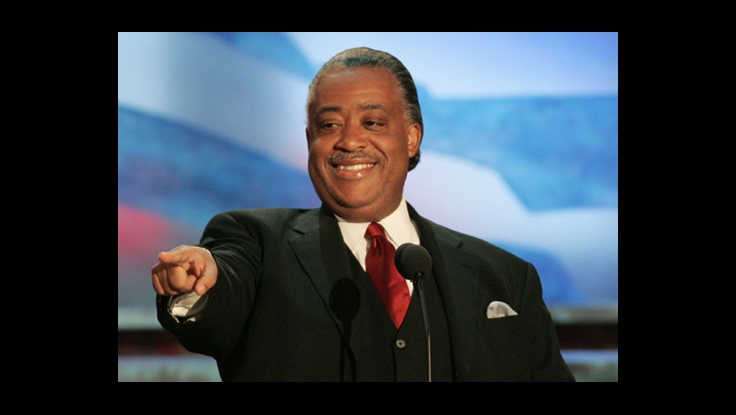 Diversity
| June 15, 2011
Civil Rights Leader Al Sharpton Enacts Nonpartisan Change
President Barack Obama called Al Sharpton
—our newest keynote speaker—"the voice of the voiceless and a champion for the downtrodden." President George W. Bush, before him, said: "Al cares just as much as I care about making sure every child learns to read, write, add and subtract." For over three decades, Al Sharpton has been at the forefront of nonpartisan change in America.
As one of the nation's most prominent civil rights leaders, the charismatic reverend has shifted the political and cultural establishment on race, gender and social-economic issues. When Sharpton speaks, the nation listens. His moving oratory inspires millions through television, radio, print, the Internet—basically, any medium where words, and conviction, matter. His civil rights foundation, National Action Network, betters the lives of thousands, while his public speeches—honed from the age of four, when he first began preaching—leave audiences understanding why
Newsweek
captured just how important Sharpton is for America, recently, writing, "If we didn't have an Al Sharpton, we would have to create one." Echoing the sentiment,
60 Minutes
stated that "Sharpton is the go-to Black leader today." Recently, his direct actions influenced police department reform across the U.S., and he continues to fight for equality in education—where his confrontations with media over stereotyping have held people accountable for racism. Most importantly, his work, buoyed by unflagging integrity, has earned respect from leaders of all political leanings. Sharpton's gifted, immediately recognizable, and galvanic speaking is unmatched when it comes to getting people out of their seats and into a movement.
Al Sharpton is now available for keynote speaking through the Lavin Agency. To bring him to your next event, contact us today.