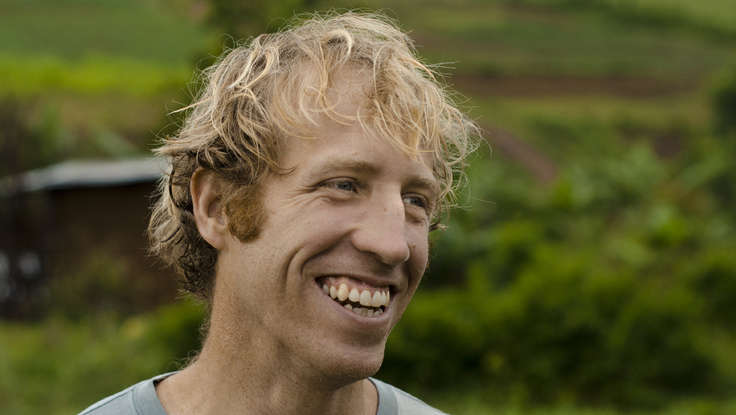 Social Change
| October 19, 2012
A Revolution Has Begun: Humanitarian Speaker Jake Harriman's NYT OP-Ed
Jake Harriman
's latest
New York Times Opinion Piece
is both artfully written and deeply moving. "While gazing into the eyes of a Kurian farmer who is pleading with me to help her children who haven't eaten in three days," writes the humanitarian speaker, "my vision blurs and I'm looking into the eyes of a screaming Iraqi farmer who just had his family shot to pieces right in front of him."
These heartbreakingly horrific words, and this harrowing experience, paint a picture of the life that Harriman led while deployed as a United States Marine. The things that he saw, and the conditions he witnessed people living, prompted a massive change in the dedicated military soldier. A change that would inspire him to found the non-profit organization
Nuru International
—and focus on the goal of eradicating poverty and ending terror.
"Extreme poverty is the greatest humanitarian crisis of our time and a fundamental contributing factor to 21st century terrorism and insurgency," he writes in the article. "[It] strips a person of her dignity, her opportunities and worst of all, her choice." His work with Nuru focuses on restoring these qualities to the poor in developing countries. By providing them with the opportunity to earn an income, in the form of a loan instead of simple aid, Harriman hopes to enable these people by giving them the ability to sustain themselves and support their families with dignity, instead of humiliation. His inspiring story, and the tremendous strides he has made in the short time since Nuru's inception, are artfully delivered in his powerful keynotes. Using his own experiences as a vessel, Harriman exposes audiences to the devastating effects of extreme poverty and offers proactive solutions that can bring much-needed change to millions around the world.
"As long as we continue to create environments where choice can flourish, I believe that we will see an end to extreme poverty in our lifetimes," he writes. "A revolution has begun; a revolution to awaken and mobilize a generation to win the war against extreme poverty once and for all."