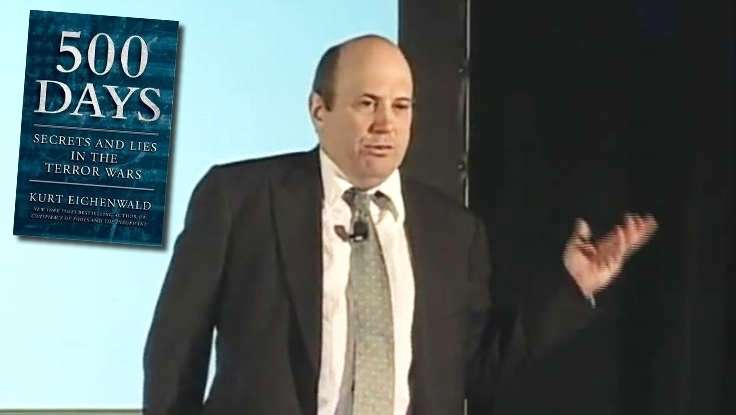 Politics
| September 11, 2012
Kurt Eichenwald's NYT Op-Ed: Why Didn't Bush Act on Pre-9/11 Warnings?
In an explosive
New York Times Op-Ed
, investigative journalist
Kurt Eichewald
puts forth a startling question: "Could the 9/11 attack have been stopped, had the Bush team reacted with urgency to the warnings contained in all of those daily briefs? We can't ever know. And that may be the most agonizing reality of all."
The daily briefs that he is referring to are mostly confidential documents that President George W. Bush received leading up to the 9/11 attacks—documents, starting as early as the spring of 2001, which directly warned of an impending threat from Osama Bin Laden and his terrorist network, Al Qaeda. These documents, Eichenwald argues, failed to motivate the White House to action. (A brief on August 6, 2001, for instance, one of the few that has been made public, was titled "Bin Laden Determined to Strike in U.S.")
He recently talked to
CBS News
about the presidential daily briefs (which he describes as "horrific"). He cites passages from the documents in the
video interview
, reciting warnings contained within them that read: "'an attack is coming,' [and] 'there are going to be mass casualties.'"
Known for pulling no punches and exposing some of the biggest scandals of our time, Eichenwald has also just penned
500 Days
, his new exacting book on 9/11, which builds a powerful narrative from hundreds of documents and interviews with key players. Dealing with the 18 months that followed the terrorist attacks on the World Trade Center and the Pentagon,
500 Days
explores the impact that September 11th had on the United States, and the world, from an objective distance, over a decade later.
Similar to themes in his other best-selling books
Conspiracy of Fool
s (soon to be a movie starring Leonardo DiCaprio) and
The Informant
(now a feature film starring Matt Damon), Eichenwald's new book digs to the heart of tumultuous events that have changed the course of modern society.