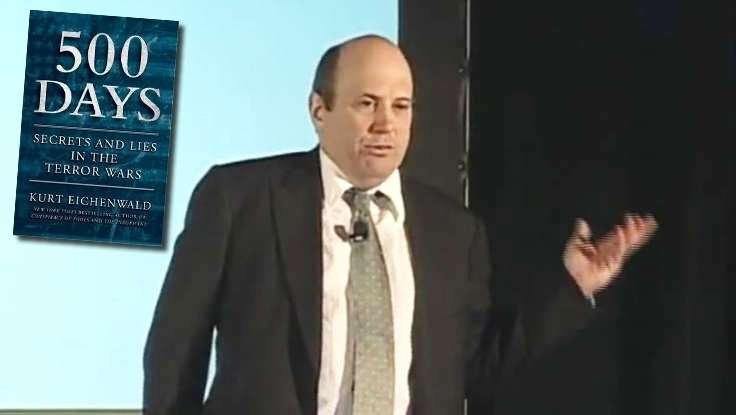 War on Terror
| August 30, 2012
500 Days: An Epic New Book by Kurt Eichenwald Surveys the Fallout From 9/11
Investigative journalist
Kurt Eichenwald
's new book,
500 Days
, is an epic account of the 18 months that followed 9/11, one of the most volatile events to take place on American soil. Years in the making, the book draws on over 600 hours of interviews, and hundreds of documents and sources, some previously confidential, to piece together a mammoth overview of the tragedy, and the handling of it by the Bush administration. It will be released one week after September 11, 2012, on the 18th.
Eichenwald's book paints a picture of the Bush administration's radical response to the attacks, which led to widespread paranoia and the country's full-fledged War on Terror, the effects of which still impact US- International Relations and policies to this day. Similar to his other bestselling books—
Conspiracy of Fools
, soon to be a movie, starring Leonardo DiCaprio and
The Informant
, a movie starring Matt Damon—Eichenwald's newest endeavor uncovers previously unknown information that was long overdue to be revealed.
Pulitzer Prize-winner and fellow Lavin speaker Laurie Garrett wrote her own recounting of 9/11 recently—the memoiristic
I Heard The Sirens Scream
, about the anthrax scare that followed the bombing of the World Trade Center and the Pentagon. Both her book, and Eichenwald's, are in-depth accounts of not only the attacks themselves, but, more importantly, how they continue to affect the country, a decade-plus after the fact.